For Educators
As with all Scouting programs, Learning for Life educates youth to make ethical decisions and to "be prepared" throughout their lives. This program focuses on the classroom setting from preschool through the 12th grade. It provides teachers with free resources, such as, supplemental curricula, guest speakers and field trips.
We offer a a version of the Learning for Life program that targets special education. This offering will be of particular interest to special education teachers, school special needs chairs, special education district coordinators and home schooling parents. Our curricula align with state and national standards and focus on life skills with self-sufficiency after high school. The materials can be integrated with the primary curriculum while taking as little as an hour of class time per week. Evidence-based research shows that these tools improve both classroom attendance and behavior. Available resources include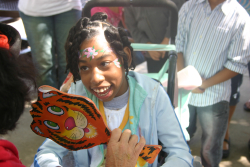 Champions™ Daily Living Skills Curriculum. Cultivates life, personal, social and vocational skills with recognition.
Champions™ Transition Program Curriculum (for High School aged youth). Covers 6 objectives supported by 24 lessons, e.g., managing finances or seeking a job.
Guest speaker services. These provide volunteers who offer vocational perspectives and hands-on activities.
Annual field trips. These are free fun full-day events appropriate to the age level (elementary, middle or high school).
You can find additional information about our Champions on this fact sheet.
We also encourage Denver area youth with special needs to join traditional Scouting programs, such as, Cub Scouts, Boy Scouts and Venturing. The Special Needs District will work with you, parents, and others to find the most suitable Scouting unit for your youths.
Please contact us with any questions or suggestions you may have!