For Adult Scout Leaders (Scouters)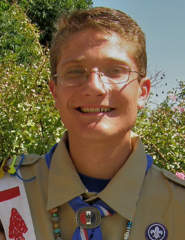 This page is for adult leaders including merit badge counselors. If you don't find the help you need here, please contact us. Part of our mission is to help resolve special needs issues by a necessary knowledge, skills and abilities to effectively mediate solutions with leaders, parents and/or youths.
Supporting Special Needs in Your Activities
It's best to be proactive about special needs. Attend classes, read the general materials on this site and attend training. Promote awareness. A troop might teach the Disabilities Awareness Merit Badge while a pack might pursue Disabilities Awareness Academics Pin and Belt Loop. Attend our Special Needs Awareness class, available at University of Scouting, as a personalized training session at your unit, or as a break-out session at a roundtable (in coordination with the Roundtable Commissioner). Identify a medical leader for your unit, preferably with professional skills, who can keep track of medical records and special needs of the youth (e.g., as identified on enrollment forms).
When a youth with special needs expresses interest or enrolls in your unit, invite them and their parents to discuss what those needs are and how they should be acknowledged and addressed when the Scout is in a group setting. At the very least, unit leaders must be aware of medical issues that may need to be addressed in the parent's absence, e.g., on campouts.
For youth-lead units such as Scout Troops and Venture Crews you will want to engage the youth leaders as much as possible. The parent(s) should understand the nature of youth leadership and the role of other youth in supporting the needs of their children.
If you need advice on how to address special needs in your unit, don't hesitate to contact your unit commissioner, assistant district commissioner, and/or district liaison to the Special Needs District or email us with your questions and concerns.
Volunteering
Would you like to assist with special needs outside your unit? There are many opportunities with Troop 5280, district subcommittees, Wood Badge tickets, etc. Please send us an email with some information about yourself and your interests and we'll help match you up!
Resources
Guide to Working With Scouts With Special Needs and DisABILITIES
This is the first document from BSA you should look at regarding special needs.
Scouting for Youth with Disabilities Manual
This manual addresses special needs for all the Scouting programs. It replaces a series of publications that addressed specific disabilities such as blindness, mental retardation and emotional disabilities.
Advancement for Scouts with Special Needs
Policies and procedures to provide accommodations for special needs.
Turning Negatives into Positives
Some helpful hints to eliminate problems before they happen!
This is an ongoing collection of experiences of Scouters from around the world. While each situation is different, we hope that these pages provide an example or an idea that can be useful to you.
Alternate Advancement Examples
Further adaptations in advancement requirements may be necessary for boys who have special needs. Making changes in Scout activities requires skill along with knowledge of the boys. Parents can help you determine the need for adaptations--and what kinds of adaptations would be appropriate and most useful. These are some examples you can use to guide you.
The 10 Commandments for Parents of Handicapped Children
Good reinforcement for parents of special needs kids but this also is very good for Scout Leaders as well.
Mainstreaming vs. Self-Contained Units
Information leaders must consider when debating between mainstreaming special needs Scouts or creating a self-contained unit.
From the Center for Development and Disability in Albuquerque, this is a good handbook with tips for first responders when dealing with special needs patients. Follow the link on the last page of the book to order additional copies.