Vale La Pena Awards Dinner
¡Scouting...Vale La Pena! Service Award is a National Boy Scouts of America service award. The national award is presented to an honoree that has made a significant contribution to their community, acted as an advocate for Hispanic/Latino youth, and encouraged outreach to improve their conditions.
¡Scouting...Vale La Pena! 12th Annual Awards Dinner November 1st, 2017
Keynote Speaker: Luis Benitez, Director of Outdoor Recreation Industry, State of Colorado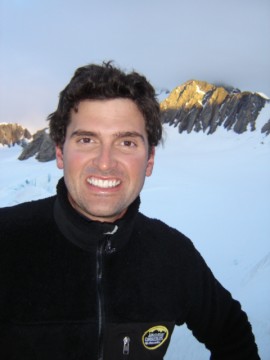 Over the course of a decade, Luis Benitez has quietly emerged amongst a growing field of inspirational adventurers as one of the more experienced, respected and busiest professional guides and leadership development consultants in the world. Throughout his career, Luis has summited the top of the famed "Seven Summits" a cumulative 32 times, including being a six-time summiteer of Mt. Everest. Benitez also has attempted the famed K2 in 2010.
Benitez first summit of Everest was to climb with the blind athlete Erik Weihenmayer on his historic 2001 Everest summit, chronicled in the feature film "Farther Than the Eye Can See" and also in Erik's book "Touch the Top of the World". He also has led disabled veterans to the top of Mt. Lobuje, out of which was born the Soldiers to the Summits non-profit organization. He has been featured in films such as "Visions of Everest" (2002) and "Shadow of the Condor" (2002), has reported from Mt. Everest for ABC-TV News, and has filmed segments for an episode of National Geographic's weekly TV series "Wild Chronicles". In 2006 while guiding a group in Tibet, his witness of a tragic and historic attack by Chinese soldiers on Tibetan refugees led to Benitez's firm commitment to dedicate his time to educating and helping people Be Their Own Leader. He is featured in a BBC documentary about that tragic event, "Murder in the Snow."
Currently he serves at the first Director for the Office of Outdoor Recreation Industry for the entire state of Colorado.
If there is any message that Luis likes to leave with the clients he works with, it is this;
"If you really challenge yourself, you can truly change your world."
The Ritz Carlton Denver
1881 Curtis Street, Denver, CO 80202
| | | |
| --- | --- | --- |
| Mixer/Reception: | | 5:45 p.m. - 6:45 p.m. |
| Dinner & Awards Program: | | 7:00 p.m. - 9:00 p.m. |
2017 Honorees:
Wells Fargo
Manny Rodriguez, Chief Marketing Officer, UChealth
Enrique Ramirez - Troop 732
The ¡Scouting...Vale La Pena! Awards Dinner Purpose
To recognize Leaders with significant contributions to the Hispanic Community
To create a greater awareness of Scouting's programs for young people
To raise revenue necessary to support our Multicultural Scouting initiatives in metropolitan/Denver
Sponsorships Available
Vale la Pena Event Sponsor:

Three tables of ten (30 seats)
Company name and logo in presentation, on signage and full-page ad in event program
Company name and logo on event webpage
Opportunity to address event attendees during lunch program

$15,000
Eagle Scout Sponsorship:

Includes 2 tables of ten (20 seats) at event
Company name and logo in event presentation, on signage and a full-page ad in event program
Company name and logo on event web page
Opportunity to address event attendees during dinner program

$10,000
Life Scout Sponsorship:

Includes 2 tables of ten (20 seats) at event
Company name and logo in event presentation, on signage and a half-page ad in event program

$5,000

Star Scout Sponsorship:

Includes 1 table of ten (10 seats) at event
Company name and logo in event presentation, on signage and a half-page ad in event program

$2,500
First Class Sponsorship:

Includes 1 table of ten (10 seats) at event.
Company name and logo in event program.

$1,500

Advertisement Sponsorship:

Full-page ad in the event program and one seat at the event

$500

Individual Seat(s):

$175
To be a sponsor email: Scot Fuller or call 720.266.2126